2019 Summer Program
Make the most of summer vacation by enrolling in our 2019 summer program! Don't sit at home bored, wondering what to do – have your child come learn, explore, and have fun with us! Each week is a new themed adventure and we take regular field trips to exciting destinations to connect our lessons with the world around us. From crafts and games to zoos, museums and water parks, we make each day count!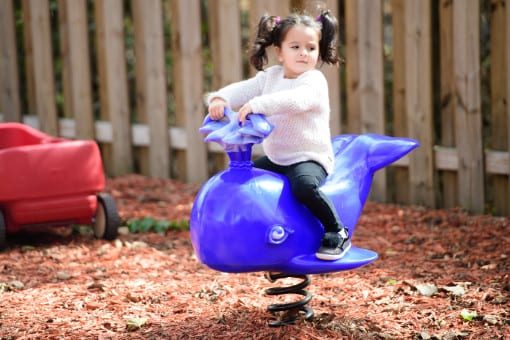 Activities
2021 Arabic Immersion Summer Program
[June 14th – August 20th]
Week 1 (6/14-6/18): Manners and Etiquette / وأخلاقیات سلوكیات
In the first week of our summer program, we will focus on teaching children family, social, school and general Islamic manners and etiquettes. We will organize scenarios for practical learning by role plays, activities and story-telling. For our fieldtrip, we will go to a local mosque to pray and practice our etiquette.
Week 2 (6/21-6/25): Plants and Flowers/ الورود و الزرع
This week we will learn all about the nature, the plants and the flowers! We learn how a seed is sewn, how the plants grow, and the benefits and different kinds of plants and flowers. This week we will be visiting Meadowlark Botanical Gardens where children can explore and gain hands on experience!
Week 3 (6/28-7/02): Architecture and Engineering / إنشاءات و معماریة
Future Engineers: Let's build, design, and seek inspiration to bring our ideas to life! We'll explore levers, pulleys, wheel/axel and wedges, and marvel in awe over some of the world's oldest, tallest, and best structures. Next we'll create and build some of our own with Legos! We'll top off the week with a trip to the park we will be putting up the tents and roasting marshmallows — all it takes is a little creativity.
Week 4-5 (07/05-07/16): Going to Hajj and EID مناسك الحج والعيد
In such days, our children get to hear lots of news about Hajj; however, most of them are not aware of many details related to this holy season. To help students appreciate the significance of this rite of worship, the school offers them an opportunity to experience a simulated Hajj.
Students will learn the overview of Hajj and how to mentally prepare for performing it. Teachers will convey the importance of no fighting, sincerity repentance, make intention for haj, respect for self and others, learn the hajj tarbiyah, the meaning and the magnitude of the 10 days of Hajj, to make good deeds at home and at school, a detailed plan will be sent separately. We will be celebrating the Eid 2 days in a row to make a special for the kids.
Week 6 (07/20-7/23): Summer Olympics/ الاولمبیة العاب
This week will have bunny sack races, play badminton, run through obstacle courses, play shot put, jump hurdles, and more! We'll have lots of friendly competition and action-packed fun. We'll make our own torches, head wreaths, and Olympic rings. And then we're going to Sport Bounce of Loudon to do lots of bouncing, jumping, and sliding.
Week 7 (7/26-7/30): Animal Planet/ الحیوان كوكب
We're going to the Petting Zoo this week! And before we go, we will learn all about the apes, elephants, lions and tigers we will see. We'll make animal crafts, read animal stories, and play animal games.
Week 8 (08/02-8/08): Water World/ الماء
This week, if it splashes, sprays, sinks, swims, or floats – we're going to do it! We'll play water balloon games and water relay games, play pass-the-fish, and dunk for apples in a barrel of water. We'll learn about the birds that swim on the surface of the water and the fish and marine animals that live deep below the surface. And for our field trip this week, we're going to the Splash Down Water Park to have some wet and slippery fun!
Week 9(8/09-8/13): Healthy Living/ الحفاظ على الصحة
A healthy mind and a healthy body are key to living your best life! We will cover the various food groups, nutrition, and have fun making our own salads, etc. We will also travel to take part in a kids' fitness class!
Week 9 (8/16-8/20): International Week/ الاحتفال بكل الجنسيات
This week we will take a trip around the world! We'll familiarize children with the world map and learn about continents, countries, cultures and languages! We will teach children to greet in different languages, learn basic info about their ancestor's country and read books about different cultures. On the last day we will have an "International Party" where students wear their cultural clothes, share their country's food and give speeches!
Our Summer Program fully integrates Arabic communication skills in all of our activities, games, crafts, playtime, and stories. Summertime focuses on fun, but our bilingual tradition continues as well as the memorization of the Quran and recitation of duaa. Field trips are optional and do incur an additional fee to cover transportation, lunch, and entry fee (generally $15-25 per trip).There is a $50 enrollment fee for all newly-enrolled children. Schedule and events are subject to change.
Our Program Offers…
10 WEEKS OF LEARNING, EXPLORATION, AND FIELD TRIP FUN!!!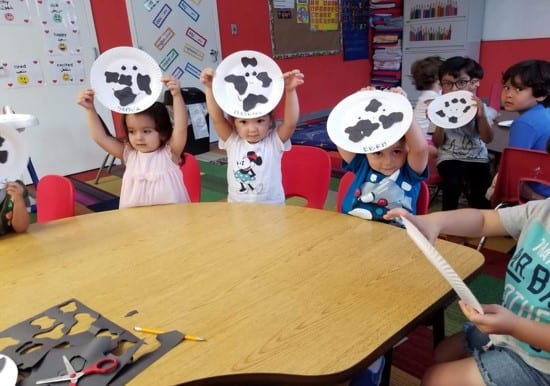 Language Immersion
Kids hear instructions in Arabic, learn the alphabet, vocabulary, and common expressions. We structure Arabic language dramatic play, games, arts & crafts, and age-appropriate sport activities.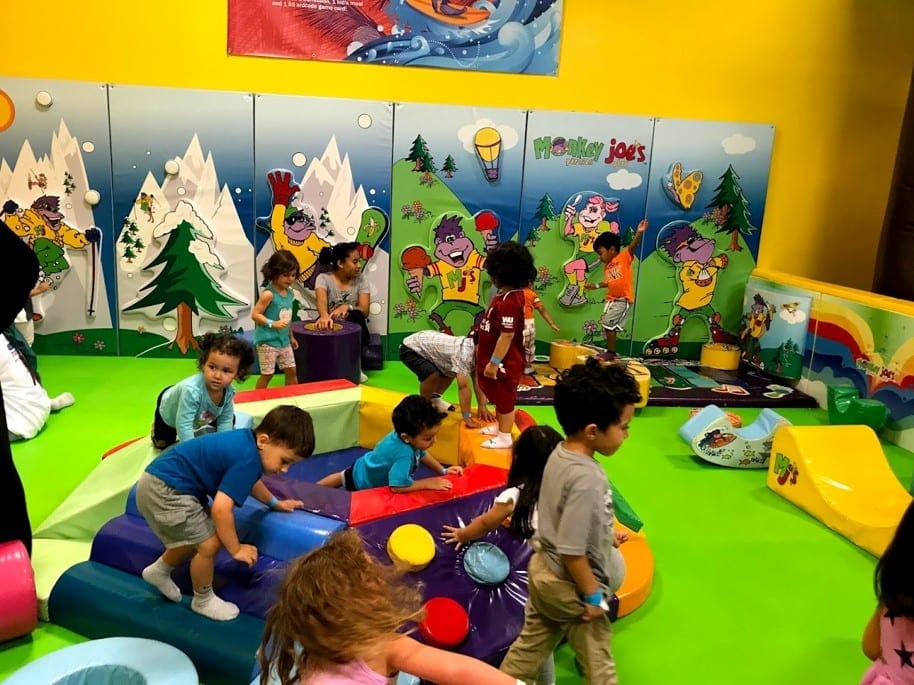 Hands-on Approach
Children learn better by doing, and by doing things with others to guide them, rather than just being told. We are very hands-on and use differential learning approaches to target all learning styles.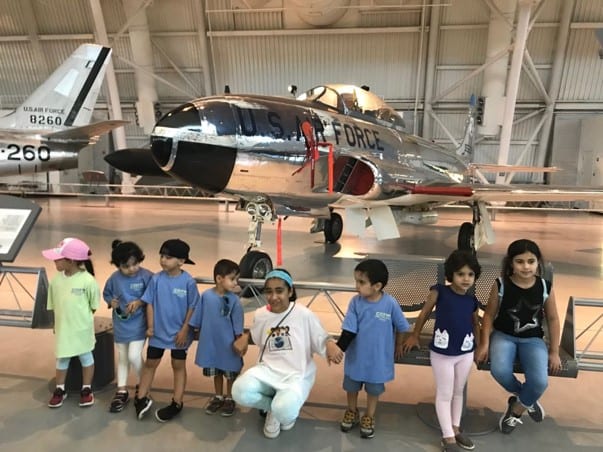 Islamic Studies
At COTW we aim to develop Islamic awareness, manners, and culture among students, encouraging them to be committed to Islamic values and the ethics of the Prophet Mohammed, PBUH.
"Seek Knowledge From The Cradle To The Grave."
Established for Over 10 Years
Years of glowing customer testimonials attest that our program is a well-established success.
Over 5,250 Graduates
COTW has successfully prepared thousands of children for the next steps in their academic career.
Convenient Location
Our location near the intersection of Rt. 28 and 50 is easily accessible and close to shopping, restaurants, and a wealth of after school extra-curricular activities.
Teacher/Student Ratio
Our goal is as much individualized attention as possible. For this, we choose quality over quantity and keep our classrooms small.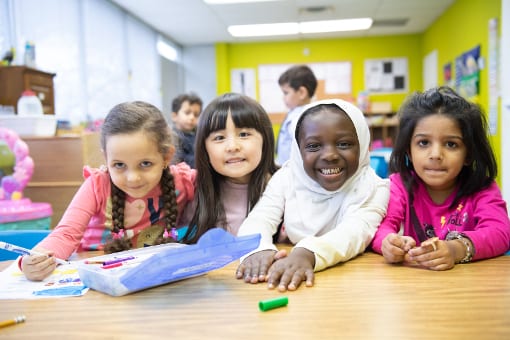 Apply Today!
Classes are filling up fast - don't miss out.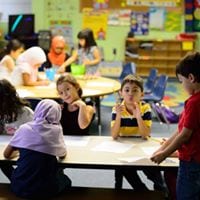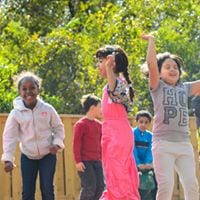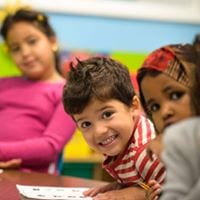 Meet
Our Teachers & Staff
The Heart of our school
Our teachers are experienced, love working with children, knowledgeable about their subject area, and undergo a thorough background investigation to ensure your child is in great hands!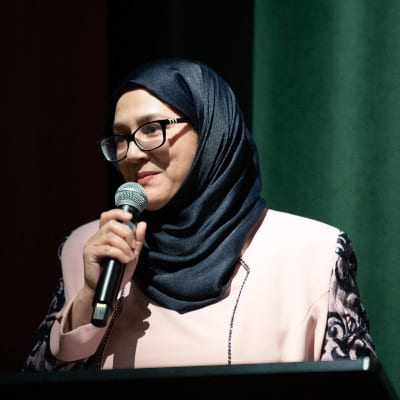 Hakima Elamiri
Founder & Program Director
More About Ms. Hakima
Ms. Hakima has an MBA, a B.A. in Business Administration, and an Associate's Degree in Early Childhood Education. She is certified in: Autism Spectrum Disorders, ADHA Diagnosis & Treatment, Developing Healthy Habits in Young Children, Infant & Toddler Development, and Ages & Stages of Development for Infants & Toddlers. Currently, she is working towards her Ph.D. in Curriculum & Instruction and expects to finish in 2021.
More About Ms. Durya
Durya mohammed: Ms. Durya is from Sudan and maintains organization in the school by assisting with mealtimes, diaper change, and cleaning. Ms. Durya is very passionate about children and does whatever she can to attend to everyone's need.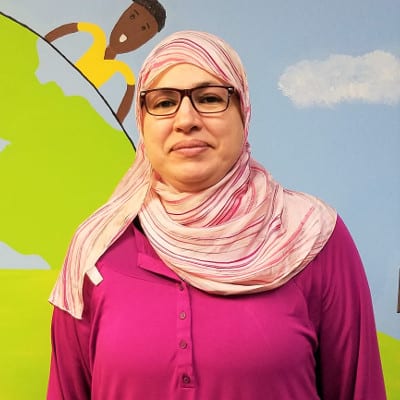 Bouchra Elamiri
Assistant Teacher: Birds Classroom
More about Ms. Bouchra
Ms. Bouchra joins us from Morocco. She has an Associate's Degree in French Literature.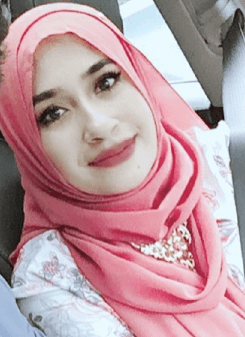 Sana Mirza
Lead Teacher: Flowers
More About Ms. Sana
Ms. Sana is the lead teacher for the Flowers class. Ms. Sana is very inventive and constantly goes above and beyond to ensure that the students make the most of their learning experience. Ms. Sana has been a lead teacher for 2 years and has a diverse work experience. Ms. Sana is very flexible and can adapt to any environment.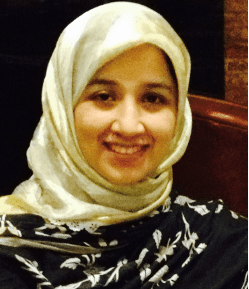 Rozina Naseem
Teacher: Sprouts
More About Ms.Rozina
Ms. Rozina teaches our 3 year olds in the Sprouts classroom. She has been working in the education department for 6 years. Ms. Rozina has a Bachelor's degree in Psychology and Political Science. She always exceeds expectations and ensures that the students learn as much as possible. Ms. Rozina also guarantees that the classroom setting is positive and upbeat.
Nada Mostafa
teacher: K-12
More About Ms. Nada
Ms. Nada is originally from Egypt and will be teaching our K-12 class. Ms. Nada grad­uated from Ain Shams University with a Bachelor's degree in English. She is also bilingual and speaks fluently in English and Arabic. Ms. Nada is also very successful in the athletic department. Ms. Nada played for Egypt's National Fencing Team and won bronze in the African Championship at Cape Town in 2013. Ms. Nada is very open minded and flexible.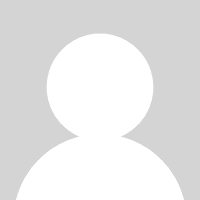 Khadijah Karroum
More About Ms. Khadijah
Ms. Khadijah is from Morocco and will be in our K-12 classroom. Khadijah has a Bachelor's degree in International Business Trading from Morocco. She loves to read, spend time with family and serve our community. She has been volunteering in the teaching field for both Public and Islamic Schools for the past 12 years.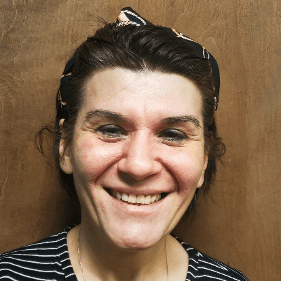 Nalan Scolaro
Assistant teacher: Birds
More About Ms. Nalan
Ms. Nalan is an Assistant teacher for the Birds and Sprouts classroom. She is from Macedonia. Along with English, she speaks Turkish, Macedonian, Serbian, Albanian, and Bulgarian. She loves children and feels great responsibility towards them, ensuring an environment of discipline.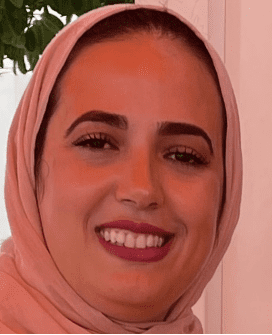 Naima Krikba
Assistant teacher
More About Ms. Naima
Ms. Naima is from Morocco. Her education is in Biology. She has been a teacher with us for one year. Naima worked as an Assistant teacher in Taqwa Center. She has been in the US for a ten years. She speaks fluent English, Arabic and French.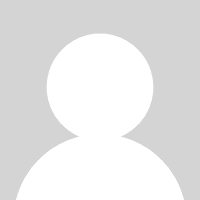 Nada Mostafa
Physical Education teacher
More About Ms. Nada
Ms. Nada is out Physical Education (PE) teacher. She is an Assistant Fencing Coach in Elite Fencing Academy. She is a former member of Egyptian National Fencing Team (2011-2015) and Modern Pentathlon Egyptian International Team (2006-2011). She worked as a PE teacher in Georgia, Atlanta.  She was a bronze medal winner in Fencing in 2013 African Championship at Cape Town and a bronze medal winner in 2007 Youth Modern Pentathlon World Championship in South Africa. She believes that ensuring physical education curriculum promotes a physically active lifestyle. She evaluate children's physical ability by informal testing.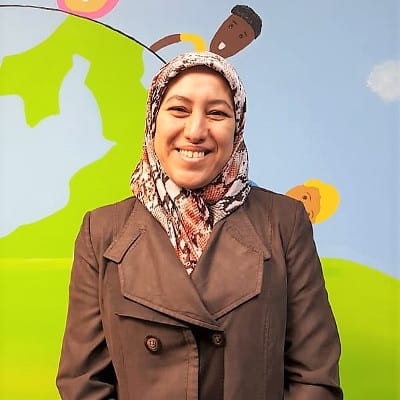 Hayat Belattaria
Lead Teacher (Arabic): Blossoms & Flowers
More About Ms. Hayat
Ms. Hayat is from Morocco and teaches Arabic to our 4 and 5 year olds. She has a B.A. degree in Arabic and taught for 10 years before joining us.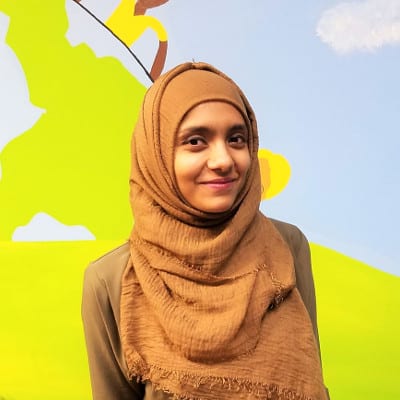 Tasbita Reham
Lead Teacher: K-12 Classroom
More about Ms. Tasbita
Ms. Tasbita is from Bangladash and has M.S. and B.A. Degrees in Economics. She has taught at the University level as well as second grade. She speaks English, Bangla, and Hindi fluently. 
My three kids started there this year , and can't say enough good things about this facility. They are so caring, well organized, they also provide lunch there per your request, and my kids love it. When I go pick them up they always ask me if they can stay a little longer even after a full day. I highly recommend Children of the World, if you're looking for a quality and caring child care for your kids.
This school is wonderful. Do not hesitate to send your kids here. The staff is filled with highly caring individuals and people who you can trust. Communication is excellent with teachers and management. My son has learned a ton just in the past few months from being there! Thank you Children of the World for all you do!
There are SO MANY good things to say about this school. The teachers treat the children like family and take care of of them so well. We switched daycare to come here and finally my children are so happy and my heart is at ease during the day.
FAQ
Frequently Asked Questions
Are Islamic studies mandatory?
No. We have non-Muslim families who attend who enjoy all of the benefits of language immersion, socialization, and academia without the religious component.
What is the feeding & napping schedule?
Children under 4 years old have naps right after lunch. The Birds eat at 11:45 and nap at 12:05, the Sprouts eat at 12:15 and nap at 12:35. The Blossoms and Flowers eat at 12:45 and have "quiet time" at 1:05. K-12 students eat at 1:15pm.
How are meals and snacks handled?
Parents may bring lunch and snacks (am & pm) from home or may elect to use our meal plan, which is $7.50/day and includes lunch and two snacks.
How can I stay informed?
COTW regularly sends pictures to the parents of all the students engaging in their class and recess activities. We also distribute a biweekly newsletter and encourage parents to be involved and collaborate with us. Follow us on Facebook, and subscribe to our WhatsApp groups.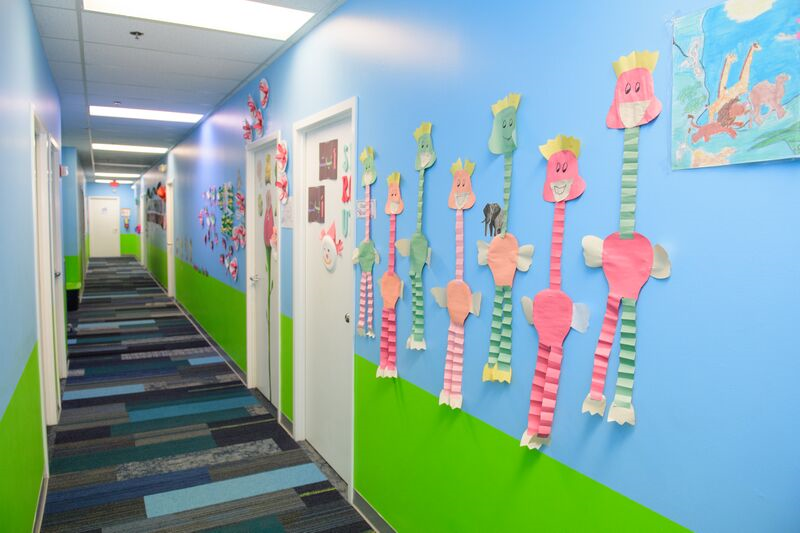 Apply Today!
Classes are filling up fast - don't miss out. 
Get In Touch
Location: 4451 Brookfield Corporate Dr.,
Suite# 201, Chantilly, VA 20151
Telephone: (703) 956-6266 or (703) 283-9553
Email: administration@cotwschool.com
School Hours:
M-F: 7am - 7pm
Non-Discrimination Policy
All children are welcome at Children of the World. Our Center does not discriminate on the basis of race, disability, sex, color, creed, or national origin.