Children Of The World School
Nourishing the creativity, curiosity and imagination born within every child to prepare them for success in elementary school and beyond!
Our Programs
Apply Now!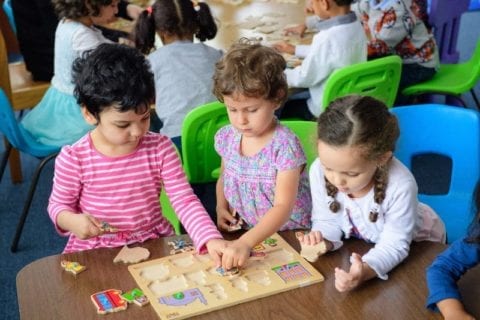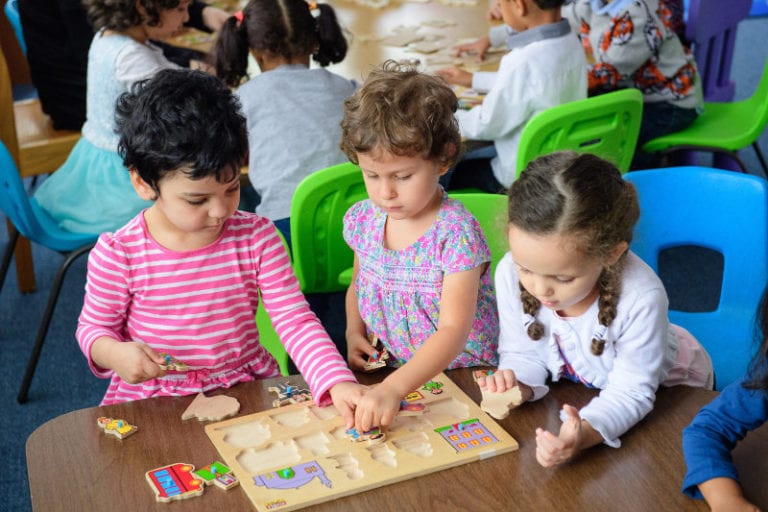 Location
4451 Brookfield Corp. Drive
#201
Chantilly, VA 20151
School Hours
M-F: 7am - 7pm
Saturday: 11am-2pm
Sunday: Closed
A DIVERSE UNIVERSE
At COTW we pride ourselves on diversity: a myriad of cultural backgrounds, with diverse talents, interests, and life experiences all enrich your child's reality. COTW is a vibrant learning center with children and teachers representing 31 countries: U.S.A., Canada, Egypt, China, Belgium, Morocco, Russia, Turkey, Libya, Lebanon, Syria, Iraq, Saudi Arabia, Yemen, China, Algeria, Pakistan, Jordan, Afghanistan, Kuwait, Somalia, Palestine, Sudan, Tunisia, Kazakhstan, Ethiopia, Bolivia, Nigeria, Tanzania, Indonesia, and Azerbaijan.
OUR GOAL
We strive to be the provider of choice for parents seeking a child-centered, multicultural, and bilingual early learning environment for their children. Our goal is to develop fluency in two languages as well as support our children's bicultural heritage, thereby preparing them to become true citizens of the world.
We offer an affordable child care program that focuses on enriching the minds of our children while providing high-quality care.
We inspire the development of Islamic moral values in our children and respect for the principles of moderation, tolerance, and inclusion.
Children are immersed in a bilingual environment where the fundamentals
of the target languages (English/Arabic or English/French) are
acquired through play and age-appropriate activities. We believe
in building strong partnerships with parents to raise children
to be responsible, respectful, honest and hardworking
young individuals.
*Families of other faiths may choose to opt-out
of religious instruction.
A Word
From Our Director
" It is our pleasure to welcome you to Children of the World! We strive to create a caring, positive, fun and creative environment where children may thrive and develop their confidence, social and academic skills. We aim to instill an enthusiasm for learning and help pave the road towards their future success. I love what I do and children here are cared for as lovingly as if they were my own family. "
Best learning center in town. Keep going Ms Hakima and Mr Khaled masha'allah
Excellent learning center. My two kids are attending this school since 2013 and they love this place
The best place to teach your kids the Koran & Arabic!!
Beyond amazing! The teachers are loving, warm and attentive to each child there. Facility is big and clean. I would highly recommend COTW
My 3 children attend the school. Mashallah they have been learning so much. It's a safe and nurturing environment.
The best place to learn Islamic Academy with a loving caring stuff
Non-Discrimination Policy
All children are welcome at Children of the World. Our Center does not discriminate on the basis of race, disability, sex, color, creed, or national origin.