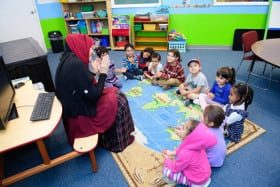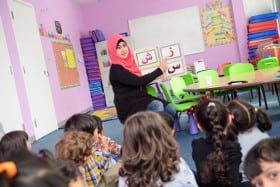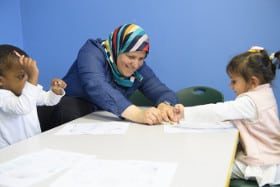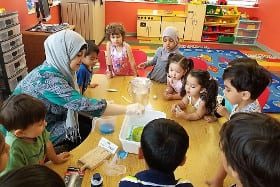 Meet
Our Teachers & Staff
The Heart of our school
Our teachers are experienced, love working with children, knowledgeable about their subject area, and undergo a thorough background investigation to ensure your child is in great hands!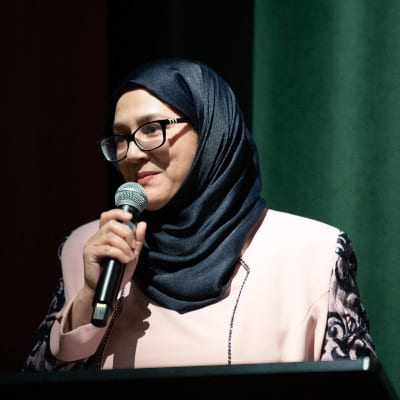 Hakima Elamiri
Founder & Program Director
More About Ms. Hakima
Ms. Hakima has an MBA, a B.A. in Business Administration, and an Associate's Degree in Early Childhood Education. She is certified in: Autism Spectrum Disorders, ADHA Diagnosis & Treatment, Developing Healthy Habits in Young Children, Infant & Toddler Development, and Ages & Stages of Development for Infants & Toddlers. Currently, she is working towards her Ph.D. in Curriculum & Instruction and expects to finish in 2021.
More About Ms. Durya
Durya mohammed: Ms. Durya is from Sudan and maintains organization in the school by assisting with mealtimes, diaper change, and cleaning. Ms. Durya is very passionate about children and does whatever she can to attend to everyone's need.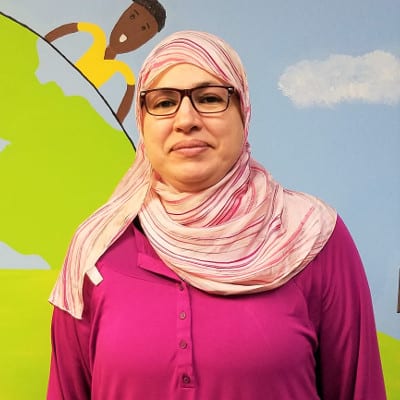 Bouchra Elamiri
Assistant Teacher: Birds Classroom
More about Ms. Bouchra
Ms. Bouchra joins us from Morocco. She has an Associate's Degree in French Literature.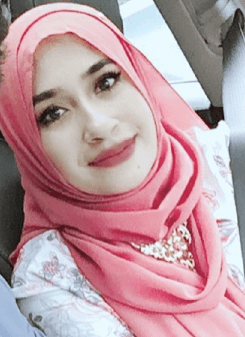 Sana Mirza
Lead Teacher: Flowers
More About Ms. Sana
Ms. Sana is the lead teacher for the Flowers class. Ms. Sana is very inventive and constantly goes above and beyond to ensure that the students make the most of their learning experience. Ms. Sana has been a lead teacher for 2 years and has a diverse work experience. Ms. Sana is very flexible and can adapt to any environment.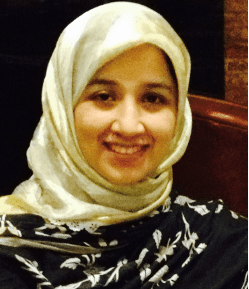 Rozina Naseem
Teacher: Sprouts
More About Ms.Rozina
Ms. Rozina teaches our 3 year olds in the Sprouts classroom. She has been working in the education department for 6 years. Ms. Rozina has a Bachelor's degree in Psychology and Political Science. She always exceeds expectations and ensures that the students learn as much as possible. Ms. Rozina also guarantees that the classroom setting is positive and upbeat.
Nada Mostafa
teacher: K-12
More About Ms. Nada
Ms. Nada is originally from Egypt and will be teaching our K-12 class. Ms. Nada grad­uated from Ain Shams University with a Bachelor's degree in English. She is also bilingual and speaks fluently in English and Arabic. Ms. Nada is also very successful in the athletic department. Ms. Nada played for Egypt's National Fencing Team and won bronze in the African Championship at Cape Town in 2013. Ms. Nada is very open minded and flexible.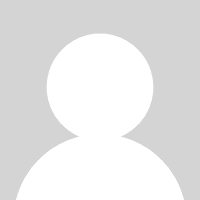 Khadijah Karroum
More About Ms. Khadijah
Ms. Khadijah is from Morocco and will be in our K-12 classroom. Khadijah has a Bachelor's degree in International Business Trading from Morocco. She loves to read, spend time with family and serve our community. She has been volunteering in the teaching field for both Public and Islamic Schools for the past 12 years.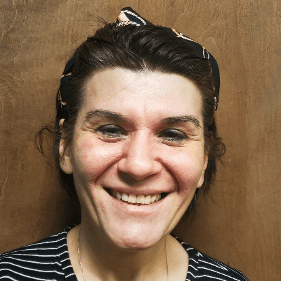 Nalan Scolaro
Assistant teacher: Birds
More About Ms. Nalan
Ms. Nalan is an Assistant teacher for the Birds and Sprouts classroom. She is from Macedonia. Along with English, she speaks Turkish, Macedonian, Serbian, Albanian, and Bulgarian. She loves children and feels great responsibility towards them, ensuring an environment of discipline.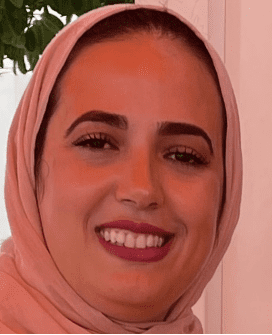 Naima Krikba
Assistant teacher
More About Ms. Naima
Ms. Naima is from Morocco. Her education is in Biology. She has been a teacher with us for one year. Naima worked as an Assistant teacher in Taqwa Center. She has been in the US for a ten years. She speaks fluent English, Arabic and French.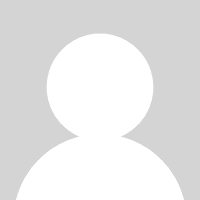 Nada Mostafa
Physical Education teacher
More About Ms. Nada
Ms. Nada is out Physical Education (PE) teacher. She is an Assistant Fencing Coach in Elite Fencing Academy. She is a former member of Egyptian National Fencing Team (2011-2015) and Modern Pentathlon Egyptian International Team (2006-2011). She worked as a PE teacher in Georgia, Atlanta.  She was a bronze medal winner in Fencing in 2013 African Championship at Cape Town and a bronze medal winner in 2007 Youth Modern Pentathlon World Championship in South Africa. She believes that ensuring physical education curriculum promotes a physically active lifestyle. She evaluate children's physical ability by informal testing.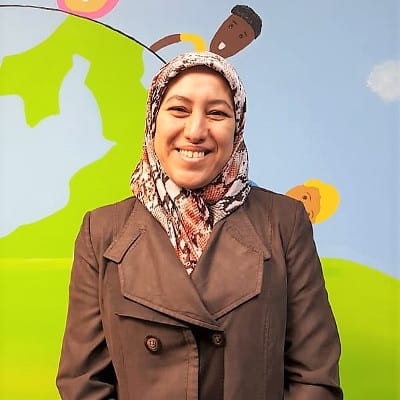 Hayat Belattaria
Lead Teacher (Arabic): Blossoms & Flowers
More About Ms. Hayat
Ms. Hayat is from Morocco and teaches Arabic to our 4 and 5 year olds. She has a B.A. degree in Arabic and taught for 10 years before joining us.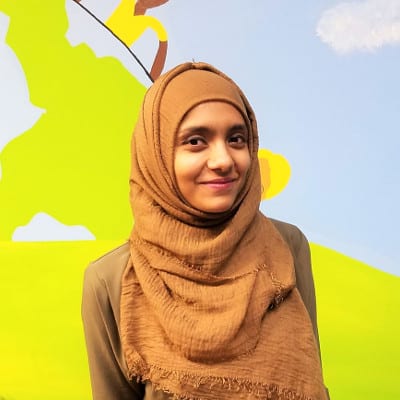 Tasbita Reham
Lead Teacher: K-12 Classroom
More about Ms. Tasbita
Ms. Tasbita is from Bangladash and has M.S. and B.A. Degrees in Economics. She has taught at the University level as well as second grade. She speaks English, Bangla, and Hindi fluently. 
Get In Touch
Location: 4451 Brookfield Corporate Dr.,
Suite# 201, Chantilly, VA 20151
Telephone: (703) 956-6266 or (703) 283-9553
Email: administration@cotwschool.com
School Hours:
M-F: 7am - 7pm
Non-Discrimination Policy
All children are welcome at Children of the World. Our Center does not discriminate on the basis of race, disability, sex, color, creed, or national origin.